Catherine Kanyi, a proud Kenyan hailing from Nakuru, founded NaxCity Kenya in August 2022, a trailblazing marketing platform firmly rooted in the hospitality industry. With a mission to elevate Nakuru into a coveted destination for Meetings, Incentives, Conferences, and Exhibitions (MICE), tourism, and business investments, NaxCity Kenya's vision extends beyond mere marketing. Their aim is to nurture growth and capacity within Nakuru County for sustainable development on a grand scale.
The inception of NaxCity Kenya was catalyzed by Catherine's profound expertise in marketing, coupled with her leadership in the successful "TEMBEA TUJENGE KENYA" hospitality project in 2022, steered by the renowned media personality Maina Kageni. This experience left an indelible mark, compelling Catherine to craft a product that exclusively spotlights her birthplace, Nakuru County, leveraging its burgeoning city status.
What distinguishes NaxCity Kenya from its industry counterparts is its comprehensive approach. It delves deep into the business and hospitality sectors, recognizing their pivotal roles in Nakuru County's socio-economic development and, by extension, Kenya's GDP. NaxCity Kenya proudly boasts its Unique Selling Proposition (USP) as a ONE-STOP-PORTAL that seamlessly connects stakeholders in these sectors with consumers both within and outside Nakuru City, fostering affinity and nurturing profitable business leads.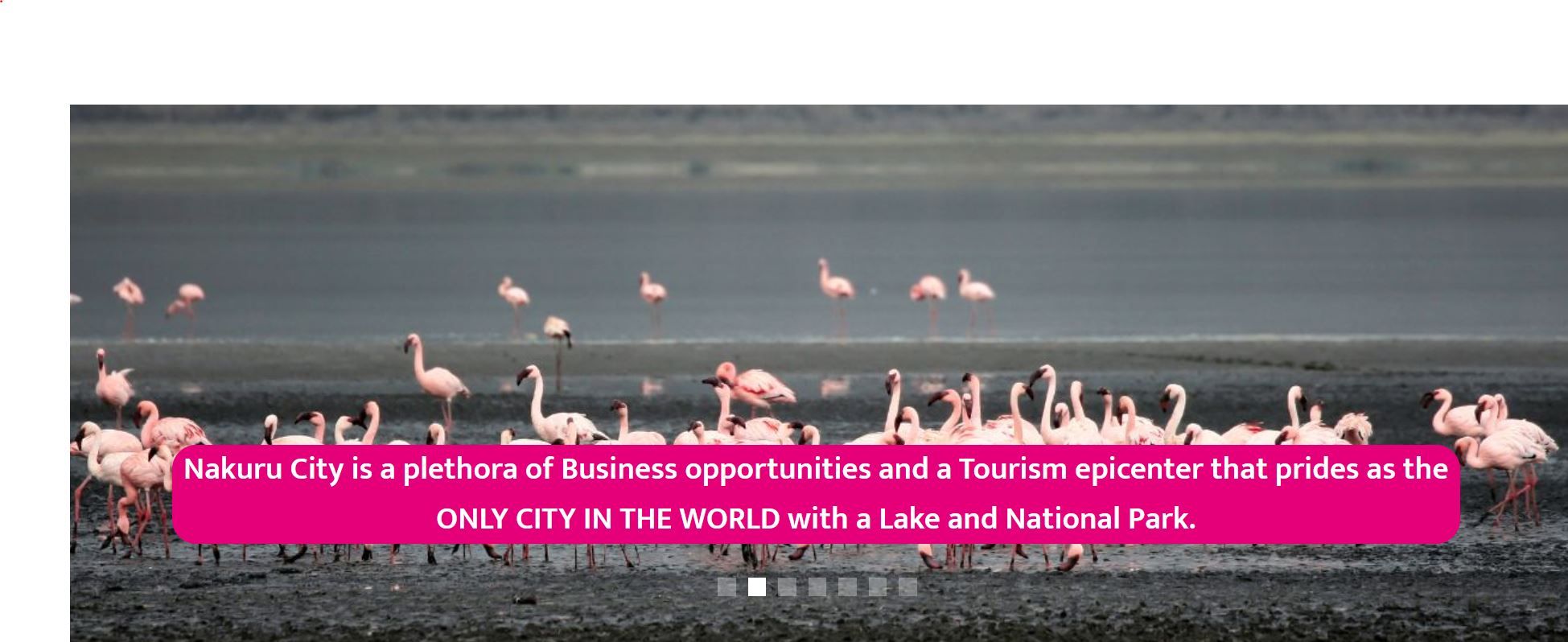 Since its inception, NaxCity Kenya has achieved notable milestones, consistently facilitating business synergies and extolling the virtues of Nakuru County's rich hospitality and tourism offerings. The platform primarily provides content marketing services such as infomercials, publications, and social media marketing, amplifying the online visibility of businesses and the hospitality sector alike.
The impact of NaxCity Kenya on its customers is vividly reflected in success stories like that of Mr. Farid, the General Manager at Eagle Palace Hotel. Through a feature story on their website and a virtual tour hyperlinked within the publication, Mr. Farid secured eight bookings, a testament to NaxCity's ability to drive tangible results.
However, like any entrepreneurial venture, NaxCity Kenya has encountered its fair share of challenges, with logistics costs being a notable hindrance. Catherine and her team are actively seeking partnerships to mitigate this hurdle.
NaxCity Kenya's commitment to innovation is unwavering, particularly evident in its dedication to digital content marketing. Their services carve a niche for quality and creativity, staying ahead of industry trends with their cutting-edge approach. In terms of sustainability and social responsibility, NaxCity Kenya maintains its focus on quality and capacity building through lobbying and Corporate Social Responsibility (CSR) initiatives.
The platform's marketing and promotional strategies span the digital realm and physical pitching, ensuring a robust reach and engagement with their target audience. Looking ahead, NaxCity Kenya envisions securing a partnership with the Nakuru County Government to become the official digital media partner for development projects, a move that aligns with their long-term vision of continued growth and influence.
For aspiring entrepreneurs, Catherine Kanyi's advice is succinct: thorough research and a comprehensive business plan are the cornerstones of a successful launch and sustained growth. With her dedication and vision, she continues to pioneer NaxCity Kenya towards new horizons in the dynamic landscape of marketing and hospitality promotion.