Ankole Luxury, founded by Veronica Gakio in 2019, is a Kenyan brand that stands out in the jewelry and bags retail industry. With a mission to create sophisticated and fashionable handmade jewelry and bags, Ankole Luxury combines elegant design with high quality.
The brand's core values revolve around providing the highest quality products, exceptional customer service, celebrating the beauty of rare creations, and supporting the local community through empowerment and education.
"There's a reason our customers return year after year. They trust us. We know that jewelry is precious beyond just the materials and we endeavor to make their experience with us as exceptional as the moment they are celebrating. Our bags speak for themselves," says Veronica.
Ankole Luxury sets itself apart from competitors through its meticulous attention to detail and quality. Every piece of jewelry undergoes a thorough quality check, ensuring no scratches, poor symmetry, or mismatched colors. The use of locally-sourced materials such as repurposed horn, brass, and semi-precious stones adds a distinctive touch to each item, making them truly unique.
Tharaka crochet bags, a statement in both style and functionality, has become a fashion trendsetter.
"Tharaka crotchet bags are definitely a fashion statement. The bag is versatile, can be worn during the day and smoothly transitions into an evening bag. It's definitely the perfect finish to elevate your style," she adds.
Since its inception, Ankole Luxury has achieved several notable milestones. The brand has successfully collaborated with other renowned brands, establishing a strong presence. Building a loyal customer base, Ankole Luxury has garnered a reputation for providing exceptional products and services, leading to a high rate of repeat customers.
To sustain profitability, Ankole Luxury focuses on reducing costs, increasing turnover, and enhancing productivity and efficiency. By constantly seeking innovative designs, maintaining high customer satisfaction, and ensuring strong leadership, the brand continuously evolves to meet market demands and stay ahead of industry trends.
Ankole Luxury's commitment to social responsibility is reflected in its ethical business practices. The brand uses ethically sourced materials and offers training to empower vulnerable groups, including persons with disabilities. By supporting women's group, Ankole Luxury contributes to local community development and provides economic opportunities.
"We foster personal growth & development through continuing education. We know that we aren't successful without the support of our community and our staff is our most important asset. Investing in both just makes sense. Ankole Luxury has partnered with a women's group from a vulnerable community. We also train persons with Autism in our crafts," says Veronica, who was inspired to pursue this particular venture by her love for creative art.
Growing up, she had always been passionate about various artistic endeavors such as painting, making cards, and working with wood. At a young age, she developed a deep fascination for the trade of jewelry.
"I was particularly drawn to unique pieces and would often purchase jewelry, experimenting with adjustments to make them look distinct and personalized. This passion and curiosity eventually led me to come up with the idea for my business," she adds.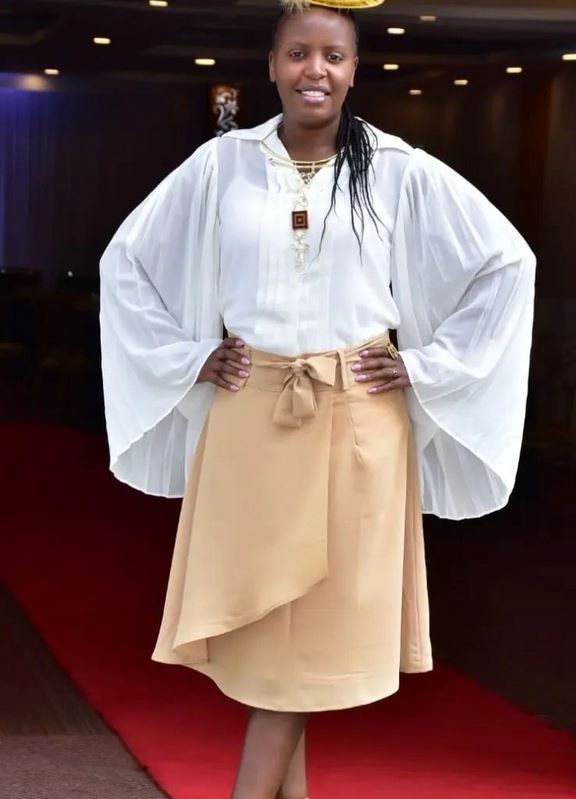 Ankole Luxury employs a robust marketing strategy, leveraging social media platforms and sponsored posts to engage with its target audience. The brand has exciting projects on the horizon, including collaborations with other brands and participation in prestigious events like the Canex IATF2023 and New York Fashion Week. Veronica Gakio's involvement as a judge in the Small Business Awards 2023 further solidifies Ankole Luxury's position in the industry.
Their long-term vision is to become one of Kenya's top handmade jewelry brands, known for its elegance and craftsmanship. The brand aims to sustain growth by increasing sales, average order per day, and business productivity through effective marketing strategies and press coverage.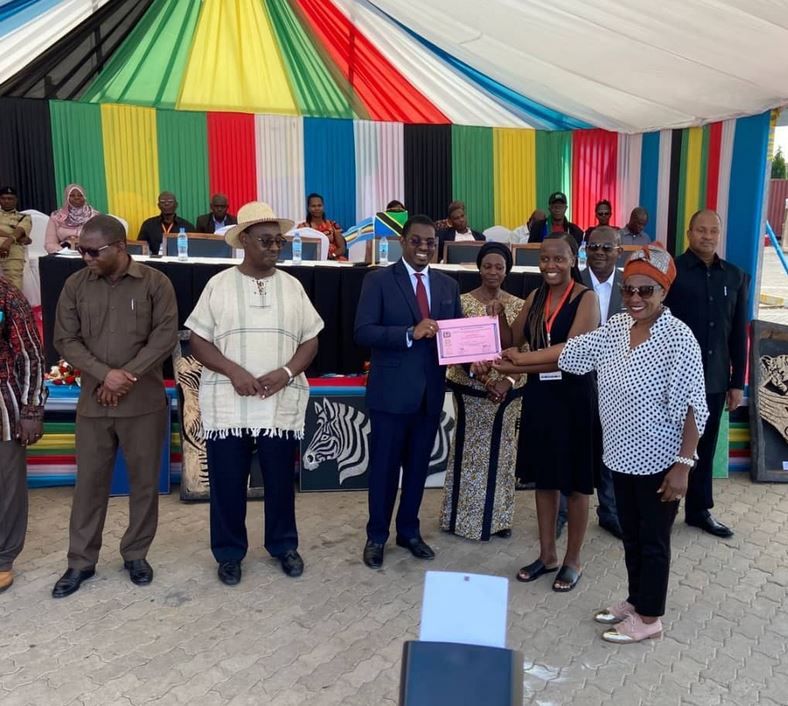 Veronica Gakio encourages aspiring entrepreneurs to avoid procrastination and test their ideas early on. Seeking feedback from potential customers and refining assumptions is crucial in shaping a successful business. Taking risks, embracing unique plans, and learning from failures are also essential steps in the entrepreneurial journey.
"Don't give yourself excuses and let yourself procrastinate. Test your idea as soon as possible. Start talking to your future customers to get feedback on your idea and see what they are willing to pay for it. Refine your assumptions and build a first few samples / prototypes," she says.
Ankole Luxury, under the leadership of Veronica Gakio, has transformed the jewelry and bags retail industry in Kenya. By combining elegant design, high-quality craftsmanship, and a commitment to social responsibility, Ankole Luxury has become a trusted brand, appreciated by customers and celebrated within the community. With its vision for growth and innovation, Ankole Luxury continues to redefine elegance in the world of handmade jewelry and bags.