Johnny Sichilima, the mastermind behind Move Us Zambia, has made waves in the African relocation industry. His company is at the forefront of professional, reliable, and international relocation services, offering a wide range of options to cater to various moving needs.
Unpacking the Services

Move Us Zambia boasts an array of services designed to meet the demands of a diverse clientele. These services include:

- Office Moving: Catering to businesses, Move Us Zambia ensures a seamless transition from one office to another, minimizing disruptions and downtime.

- Residential Moving: For those embarking on the journey to a new home, Johnny's team ensures your cherished belongings arrive safely and securely.

- International Moves: Crossing borders and oceans? Move Us Zambia provides international relocation services, simplifying the complexities of global moves.

- Pet Relocation: Fur babies are family, and Johnny's team ensures that your pets transition comfortably to their new home.

- Packing Services: Packing can be a daunting task. Move Us Zambia takes the hassle out of it, efficiently and securely packing your possessions.

- Warehouse Facilities: Need storage solutions? Johnny's company offers secure warehouse facilities to safeguard your belongings.

- Moving Crates Rental: Eco-conscious and practical, they prefer moving crates over traditional cardboard boxes for local moves.

- Long-Distance Moving: Whether it's a nearby city or across the nation, Move Us Zambia provides a trustworthy service for long-distance relocations.
The Power of Innovation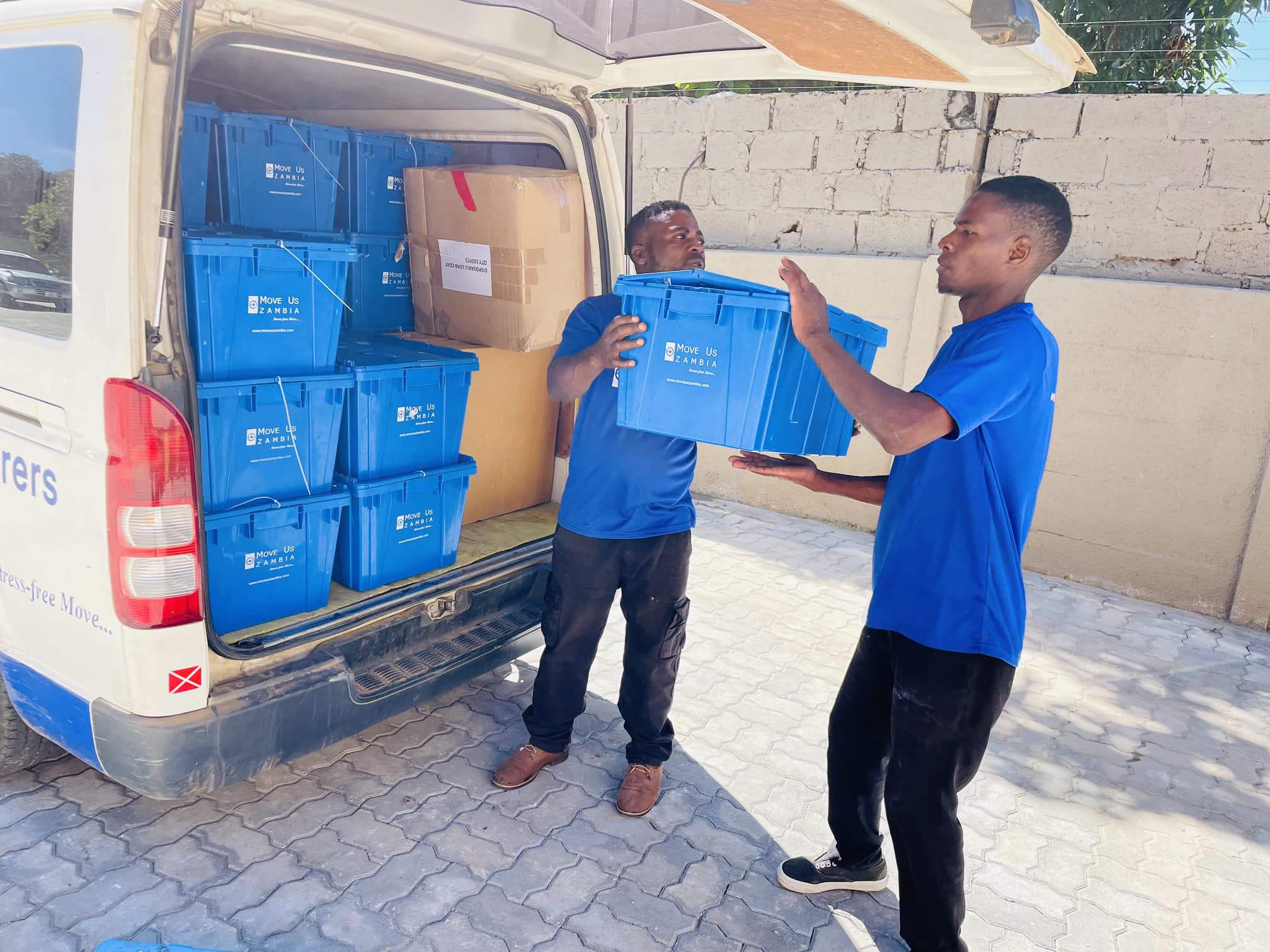 Johnny Sichilima and Move Us Zambia prioritize innovation to remain at the forefront of the moving industry. A notable example of this is their use of moving crates for local moves, which not only enhances the efficiency of the process but is also more environmentally friendly compared to traditional carton boxes. By embracing such innovations, Johnny's team streamlines operations while reducing their environmental footprint.
The Long-Term Vision

Johnny's long-term vision for Move Us Zambia is nothing short of ambitious. His goal is to establish the company as the premier moving service provider on the entire African continent. This vision is anchored in a commitment to reliability, quality, and customer satisfaction. By consistently delivering top-tier service, Johnny aims to solidify Move Us Zambia's reputation as the go-to choice for all relocation needs in Africa.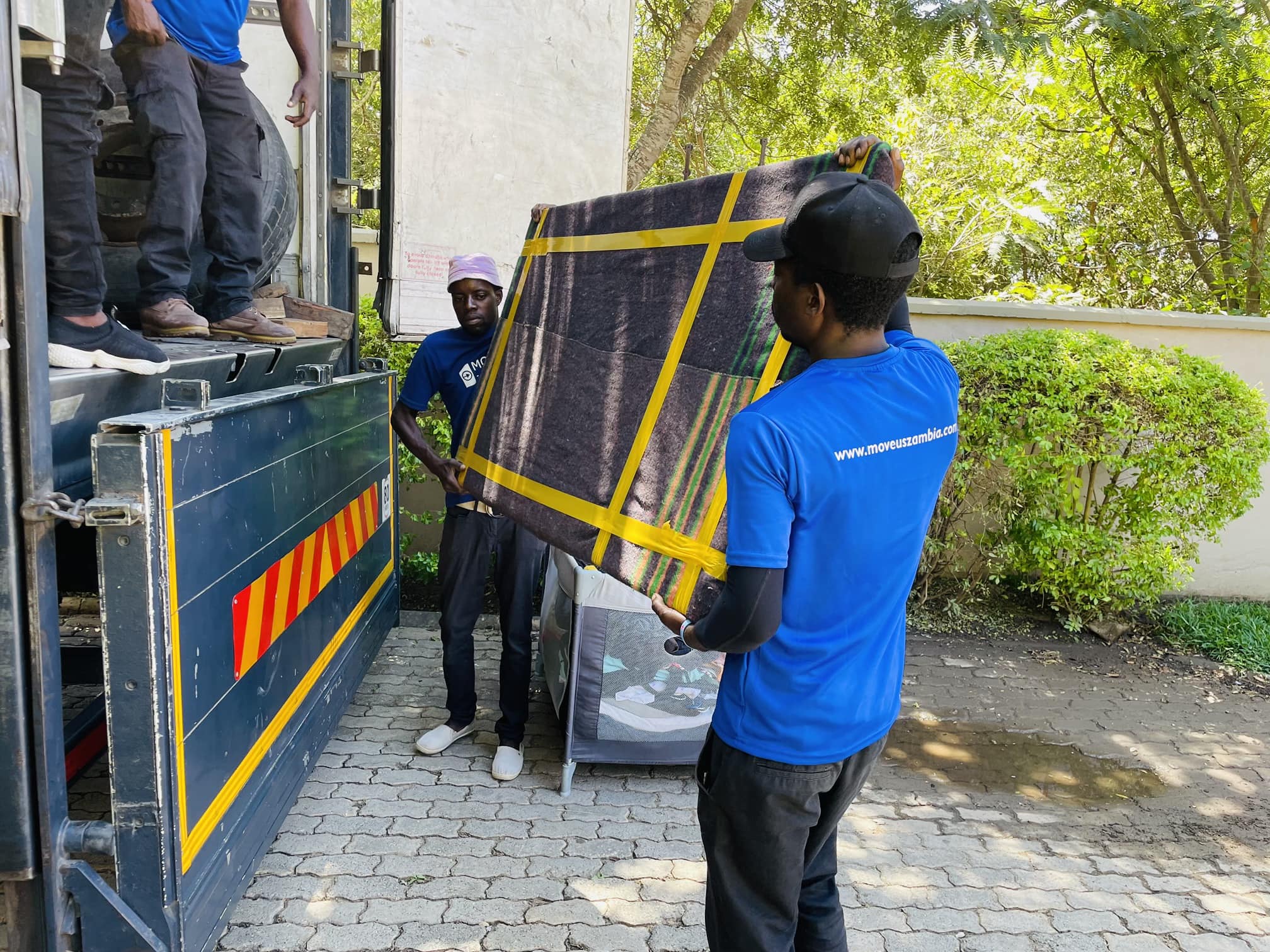 For aspiring entrepreneurs venturing into the world of business, Johnny Sichilima offers a powerful piece of advice: embrace failure. He believes that failure is a vital stepping stone on the path to success. Each setback offers an opportunity to learn, grow, and ultimately triumph. Failure is not the end, but rather a valuable part of the journey towards winning. This wisdom underscores the importance of resilience, determination, and the unwavering belief that every challenge is a chance for growth.

In the capable hands of Johnny Sichilima, Move Us Zambia is setting new standards in the African relocation industry. The company's diverse services, commitment to innovation, and long-term vision for success demonstrate the immense potential within Africa's entrepreneurial landscape.