Benjaman Zondo, a Zimbabwean national, embarked on a remarkable journey in 2018 when he founded Divine Africa Tours and Travel. As the founder of this travel, tourism, and hospitality company, his vision was clear: to showcase the beauty of Africa's landmarks, history, culture, and diversity to the world. Divine Africa is not just a travel company; it's an exclusive destination management company that offers a range of services including guided tours, private chefs and butlers, luxury vehicle rentals, chauffeur services, destination management, and hotel bookings.
The core values of Divine Africa Tours and Travel are professionalism, reliability, and affordability. With a singular mission to be the leading destination management company in the industry, Benjaman set out to create a brand that would become a home for travel professionals.
Benjaman's inspiration for this venture stems from his five-year tenure in the hospitality industry, where he held various positions ranging from barista to waiter and butler. This experience provided him with an in-depth understanding of the hospitality and travel industry, fueling his desire to create something unique.
"I worked in hospitality industry for Five consecutive years, holding different positions from Barista, Waiter, Butler which afforded me the greatest understanding of Hospitality and travel industry, I really wanted to expand and create a brand that would become a home for professionals," he says.
What sets Divine Africa apart from its competitors is its exclusive focus on private guided tours and tailor-made experiences. They deliver not just a service but a comprehensive package of experiences, providing clients with reliable and trustworthy assistance.
Since its inception, Divine Africa Tours and Travel has achieved several milestones. They've collaborated with numerous entrepreneurs starting their own travel companies, joined well-known travel and tourism organizations, and created freelance job opportunities for many individuals.
Their success is further underscored by Benjaman's recognition with the Hospitality Founder of the Year Award (FOYA).
Divine Africa's product offerings include guided tours, private chefs and butlers, luxury vehicle rentals, and hotel bookings. These services have left a lasting impact on clients, offering educational tours, insights into the continent's history, and relaxation during their stays.
Like many businesses, Divine Africa faced challenges, especially during the COVID-19 pandemic and seasonal travel lows. However, their optimism led them to explore new markets and create appealing winter packages to adapt to changing circumstances.
Innovation and staying ahead of industry trends are key priorities for Divine Africa. They consistently communicate with businesses worldwide, adopt modern travel systems, and integrate cutting-edge technologies to ensure they're up to date.
Moreover, the company places a strong emphasis on sustainability and social responsibility. They actively engage with local communities, contributing to social standards and fostering a team that loves the business.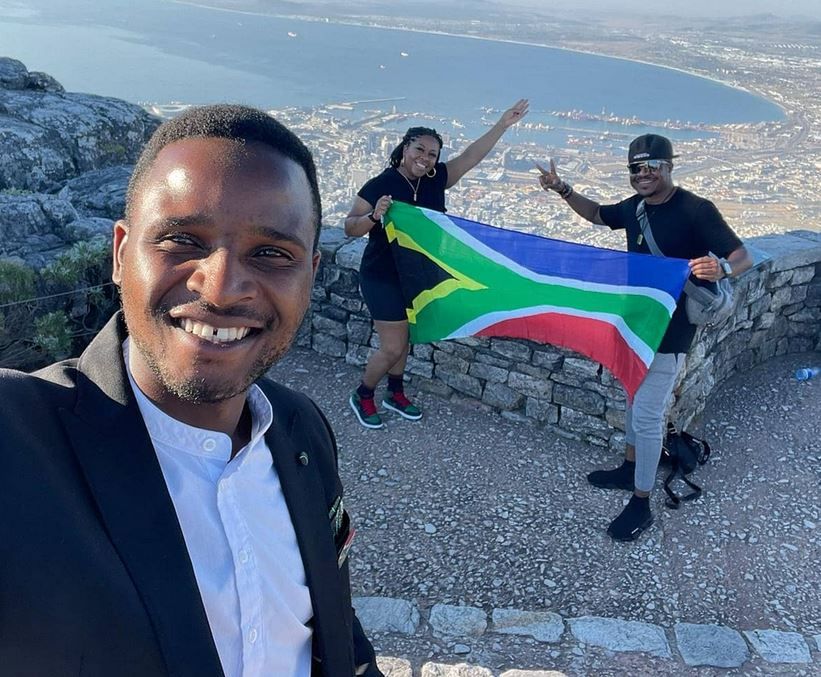 Their successful marketing strategies include leveraging social media, partnerships with hotels and travel agencies, and relying on referrals.
Looking ahead, Divine Africa is set to launch a groundbreaking tour package covering four countries in Southern Africa: Zimbabwe, Botswana, Namibia, and South Africa. This 21-day expedition promises an unforgettable exploration of the region.
Benjaman Zondo's long-term vision for Divine Africa is to provide employment opportunities to over 100 people. His advice to aspiring entrepreneurs is simple yet powerful: be open to learning, embrace new ideas, prioritize honesty and trustworthiness, and remember that losses are part of the path to winning. In his words, "Never give up."